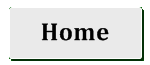 For more information
about BMRG
email us here
Updated: 7 Aug 2021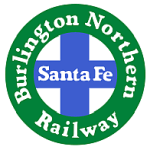 Project Millennium – August 2021 update


With the departure of Mauch Chunk (HO Central New Jersey RR 1945-55) to a new Yorkshire home it is a great time for Barrowmore Model Railway Group to embark on a new exhibition layout. On the one hand none of us are getting any younger and/or stronger and on the other hand we are not yet cured of our addiction to large layouts – so what is the solution? Well, for the last twenty years or so BMRG member Gavin Liddiard has had a secret passion for BNSF activities in the State of Washington USA and has steadily collected N gauge locomotives and rolling stock with a view to an eventual layout.

During the first half of 2021 these pipe-dreams and thoughts have gradually evolved into a basic working plan:-
Continuous-run N gauge US layout based on BNSF practice in Northwest USA 1997-2003.
Project will include a roundhouse, marshalling yard, local industries and a river crossing.
Layout of sufficient size to accommodate near prototypical length trains.
DCC operation with possibilities for some degree of automation.
Layout must fit within a Luton-bodied hire vehicle and require four people to operate.
Stock will be either ready-to-run or modified ready-to-run.

The Interbay area of Seattle has been chosen as the prototypical location and work continues to adapt as much of the real world detail into a transportable exhibition model railway layout.

BMRG has been steadily acquiring stock for this project and the roster now exceeds 80 locomotives which have all been fitted with decoders and will be fine-tuned to ensure smooth operation when working in multiple. The majority of the fleet comes from Kato and Atlas but examples from Athearn, Fox Valley Models, Intermountain and Micro-Trains are also present.

It is intended to start cutting timber during late Summer 2021.



All Rights Reserved © 2021 Barrowmore Model Railway Group